So I decided to put my own spin on this assignment, as I wanted to get outside. I have been working on biking more, even though this semester has been challenging, and it always helps me feel better afterward.
So the idea for the assignment was to film myself exercising outside and play music to the video. I realized quickly that riding a bike and having to shift gears and film all simultaneously was probably not the best idea, so it is relatively short. I did find the best audio track to set this video, too, as I really felt it fit both my mood today and the idea of this project.
One thing that I like about Final Cut Pro is that if you import a video, you can very quickly separate the audio track. This made getting rid of my huffing and puffing done easily and adding the new music as well. I'm looking forward to learning something new next!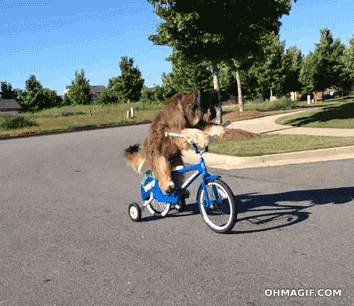 Unfortunately, I had a malfunction at the end of the ride, and my pedal broke… It's a couple of years old and made of aluminum, and I'm still shocked at how it broke just from pedaling.