The assignment I am talking about is this one! I noticed that some people said they could not see my tags on my blog posts, and after some time, I could not resolve this issue, so this is how I will let you all know what assignments I have completed.
One of the aspects of programming that I find enjoyable is all the different color combinations that terminal profiles have. I know to most people reading this, you will be like, "what is he talking about?" Hear me out tho; I see some people program on black and white screens or something a bit more relatable; people like to draft documents on a white background with black text. This can all be changed tho, and with programming text editors, there is a lot of customization for different keywords and operators. These other colors can be related to various design decisions discussed in this week's materials.
So for my assignment, I was asked to create a motivational poster and describe the moment it captures. It is not uncommon to get yourself in an error situation called an infinite loop when learning to program, and sometimes these loops display some exciting things. This is my attempt to make light of what can sometimes be frustrating when solving programming problems!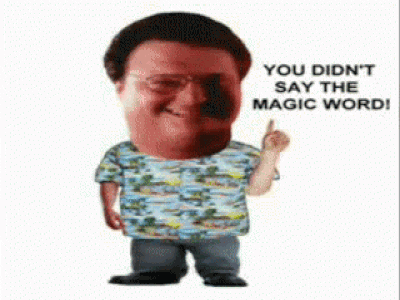 I started to make this poster in Gimp but started looking online and found this helpful website for anyone that would like to try the assignment.
Happy Monday, Ds106ers! Is it Friday yet?