Coming soon to theaters never is the new exciting commercial for Bob Ross's silver screen debut!
I made a hilarious commercial inspired by various '80s and 90's action movies for this assignment. I was again able to find all of my audio from these two excellent websites.
https://www.proudmusiclibrary.com/en/home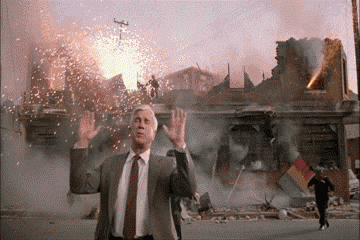 Audacity is fun, and I think after you hear the final result you will see just how much I enjoyed making this! It's fascinating how just adding a few sound effects and having a few characters to a background track turn out to be something that sounds professionally done!
Maybe I'm just out here tooting my horn for no reason?!
Anyway, I'll see you all tomorrow DS106ers!